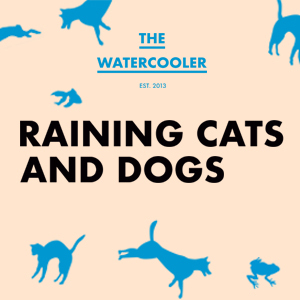 It's raining cats and dogs! And all the other animals!
There is really no way to write this description without sounding like an advert for Animates, so we'll keep it short and sweet. This month we get to see Alice Kirker, Jono Croucher, and Grace Cullen delve into the wondrous world of animals. We've got the dirt on all the animals in the kingdom including doggos, meow makers, fart squirrels, tall spotty horses, and the one and only legless psychedelic water gallopers. If none of that made sense, fear not! Come along and have all your pet and animal queries answered!*
*You are almost guaranteed to not have any of your pet and animal queries answered, not even one, but you should definitely still come.
Issue #42 is hosted by the ever-hilarious Donna Brookbanks, one of the pioneers of hit weekly improv show Snort, comedian, and actor. You might also know her from her work on Funny Girls, Jono and Ben and Shortland Street. Audio engineered by Todd Waters. Recorded live at The Basement Theatre on Thursday 26th October.